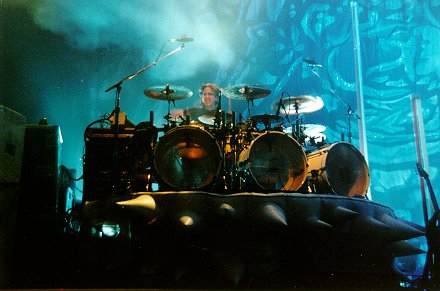 Ken Wilson, otherwise known as Ginger Fish, is the current drummer for shock-rocker group, Marilyn Manson. In the past he has played drums for a lot of Las Vegas band, named unknown, backed up Paul Anka, and Barry Manilow for two weeks and Toured with a Top-40 bands in the mid 80's.

His stage name (Ginger Fish) comes from Ginger Rogers the singer/actress, and Albert Fish the cannibal child killer. He was born September 28, 1966. He is one of the fucked people in the world. Just ignore him.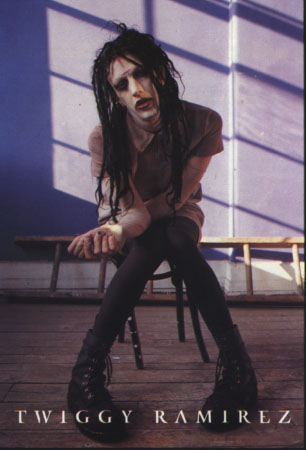 On this page I'll list the band's CDs, 7-inches, bootlegs, sampler appearances, and anything else I know about. I'll include a picture of the CD jacket (if I have one), a track list, and my own comments. I'll also include a sample sound file, if I can get my hands on one.

Here's an example of a format I might use for the entries in my discography.
Born To Run
Columbia Records, 1975
Track List:
Thunder Road, Tenth Avenue Freeze-Out, Night, Backstreets, Born to Run, She's the One, Meeting Across the River, Jungleland
Comments:
I love the moment when the whole band comes in on "Thunder Road" and the wails at the end of "Jungleland." "She's the One" is the weakest song.

Favorite Song
In this area, I'll talk about my favorite song by this band, including what I think the song means and why it's so important to me.